General Comments
Please, use this contact form for site related issues or if someone is violating our terms and conditions. Otherwise use Technical Support Block in the right side. Is more fast.

Phone Calls
Get any of your question answered.
9am – 9pm | PA, PA.
+507 309-0136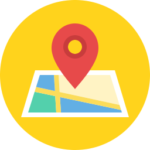 Main Office Address
LEVEL 43
Panamá. Obarrio, Atrium Tower, Floor 27.
Free Parking.
Visit us!